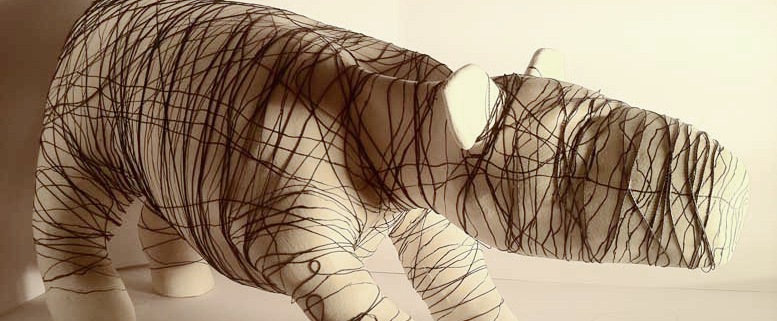 STUBBORN TAPIRS
France, 2010-13
3 international group exhibitions «Stubborn tapirs " Gallery Terre d'Aligre" Paris,  and Convent of Treigny . 2011-2013.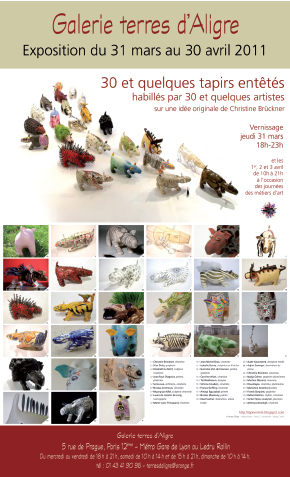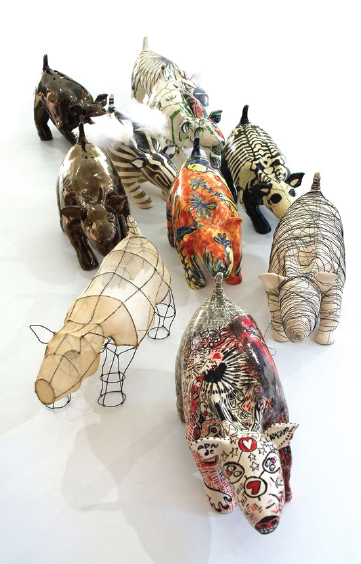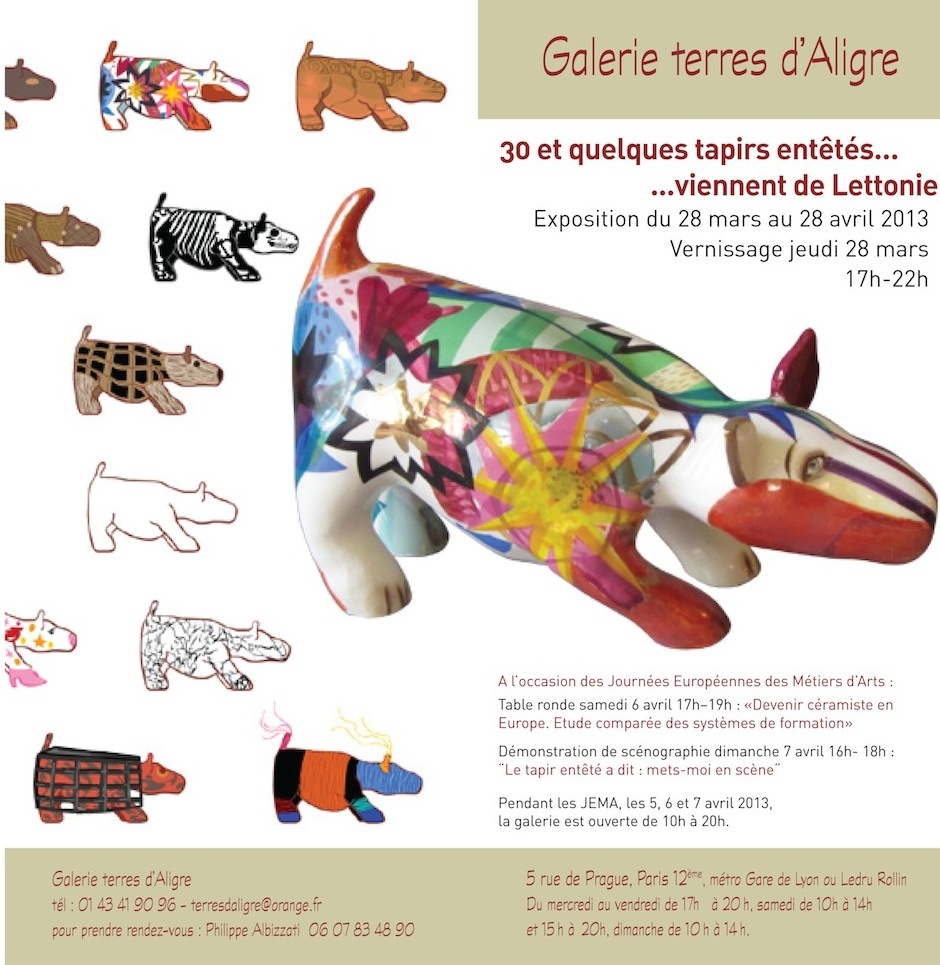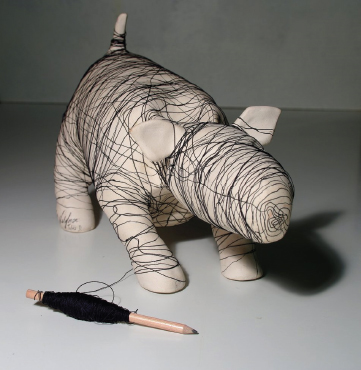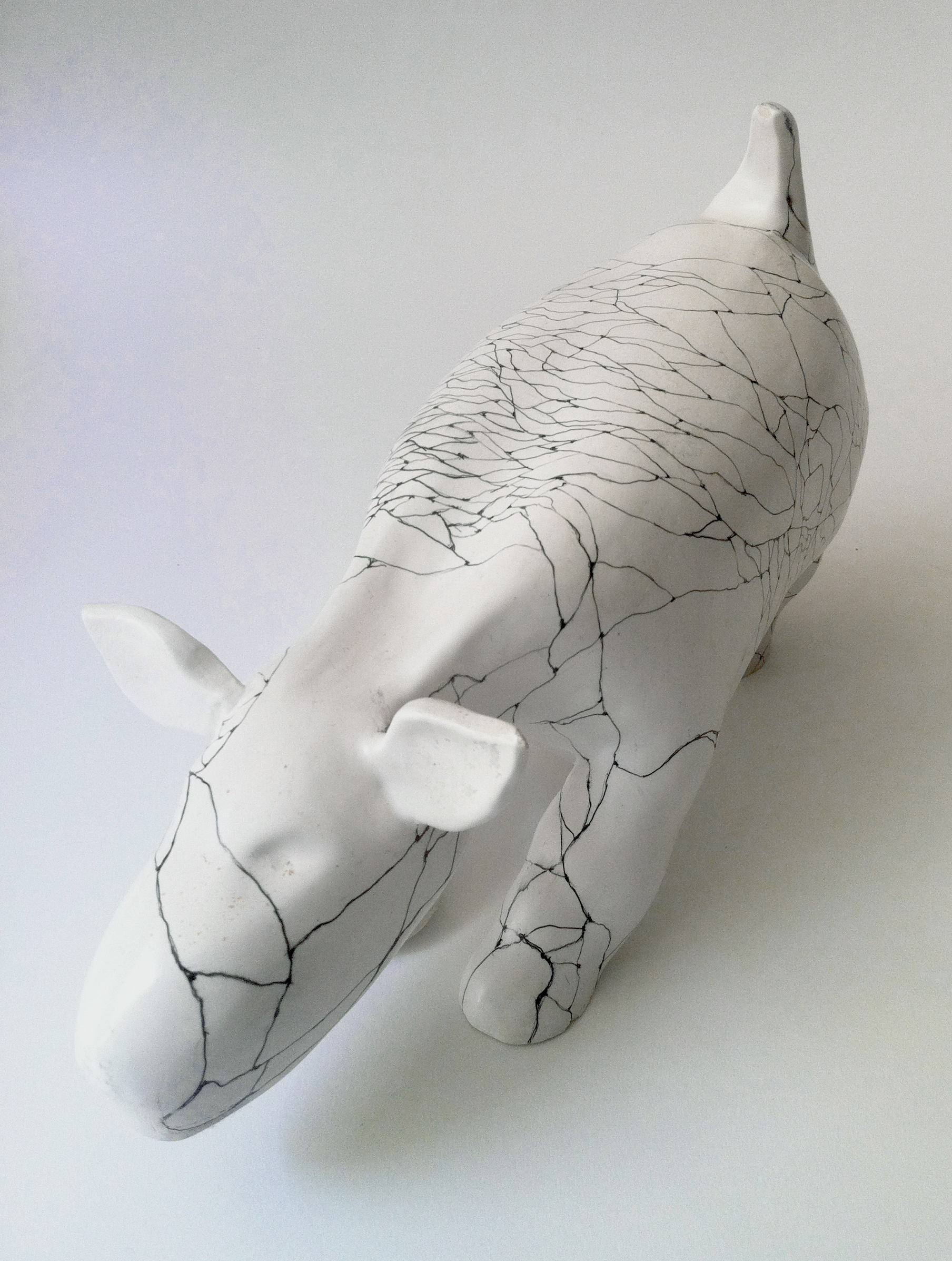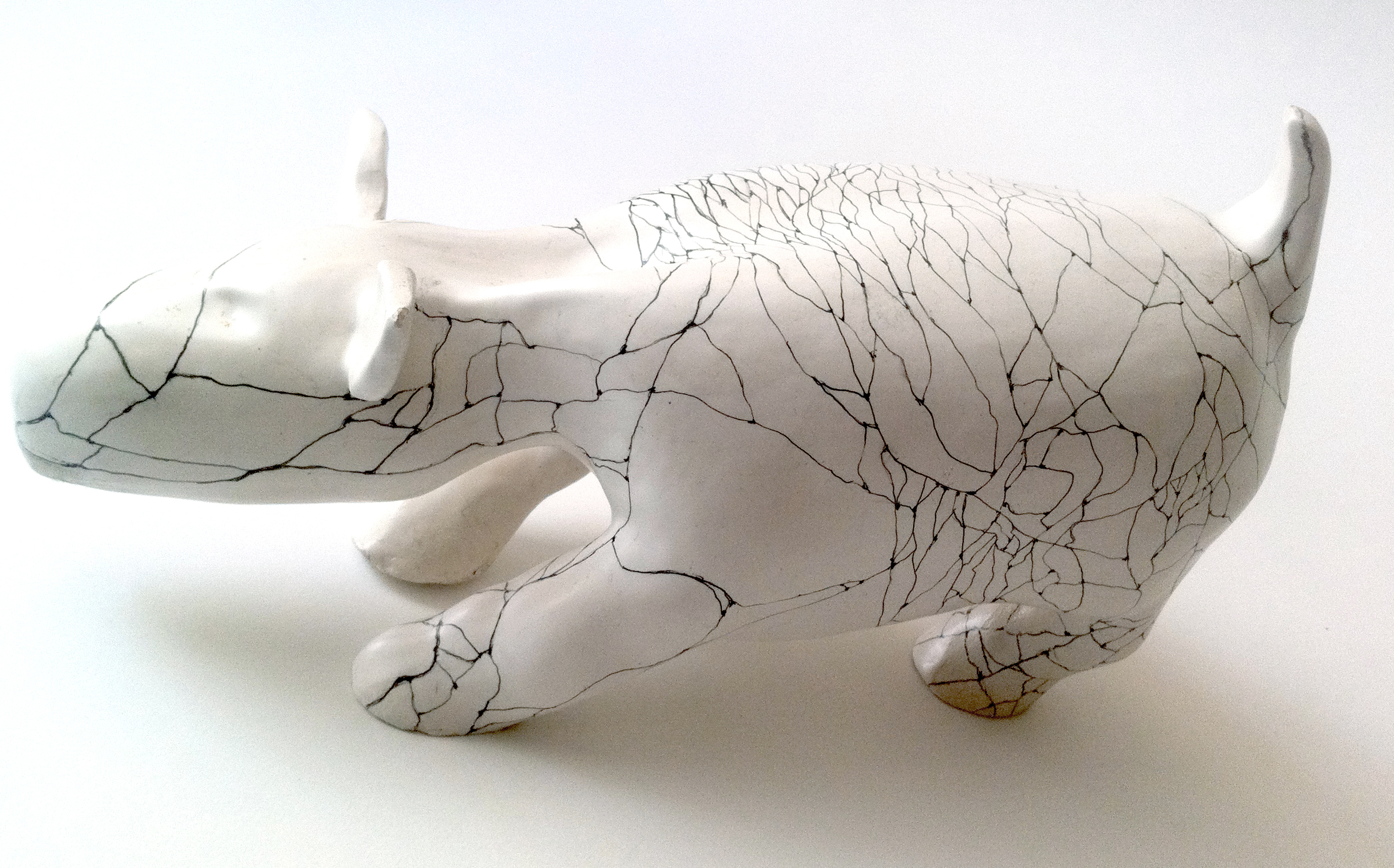 The stubborn tapirs are half tapir and half dog.
Height – 13 cm.
Length from nose to tip of tail – 31 cm.
Weight – 450 to 900 grams (depending on whether they have full or empty head).
History, In early Winter 2010 Christine Bruckner creates a tapir and began to reproduce the form, while changing the surface. Soon after the decision to entrust stubborn tapirs to others is born. Christine Bruckner casts 40 tapirs and offers them to be decorated by ceramists, painters then designers…  jewelers, etc …
In April 2011, Tal Waldman inspired by cracked Japanese ceramic technique, tries to find a memory of cracks. Gradually she came up with an "inverted» crack with  thread and graphics.
In 2012, Tal Waldman explores the trans-generational dimension. The ' Tapir is chained ' representing the memory that passes through the empty mesh of an invisible net … This means that we are a link in the chain of generations.
"We are less free than we think, but we could win our freedom …» (Anne Ancelin Schutzenberger psychotherapist) .