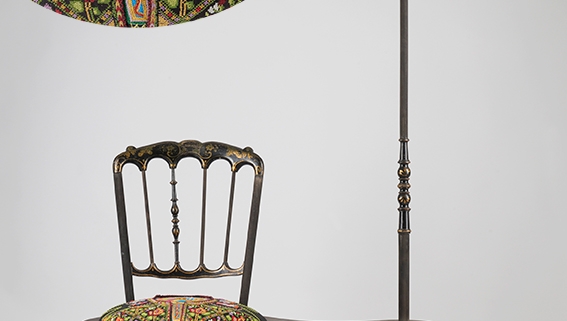 EMBROIDERED MEMORIES – Exhibition museum La Piscine in Roubaix
EMBROIDERED MEMORIES, is a process of artistic creation, artisanal production and exhibition in the heart of sustainable development!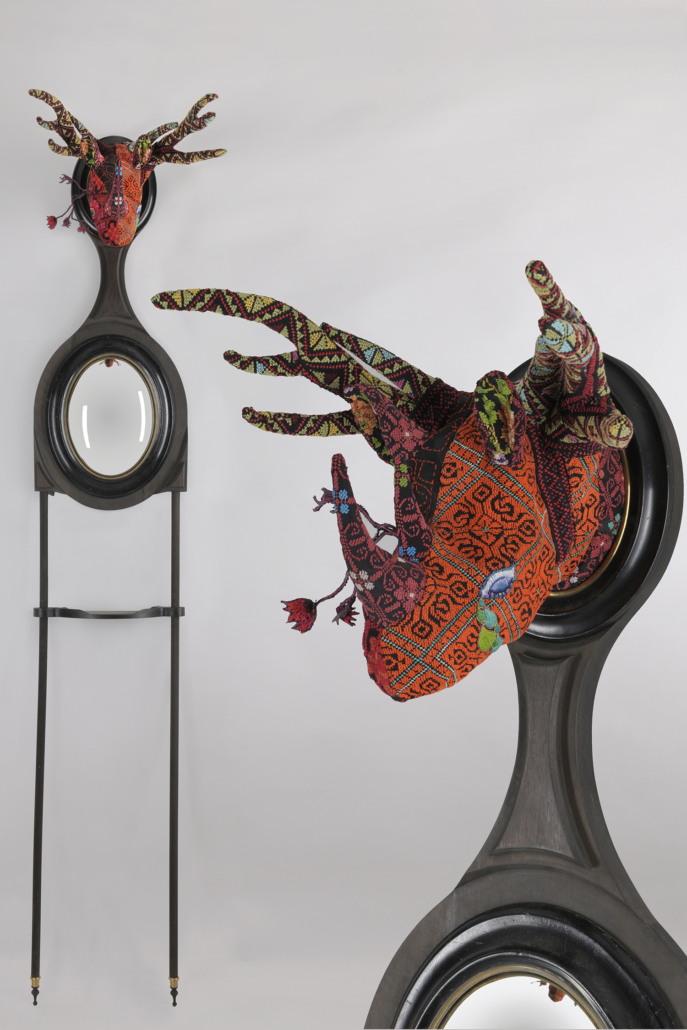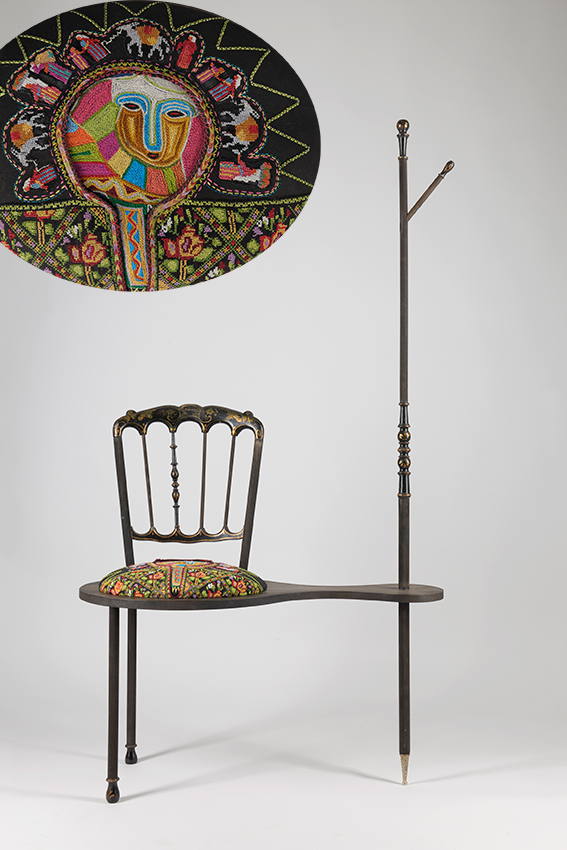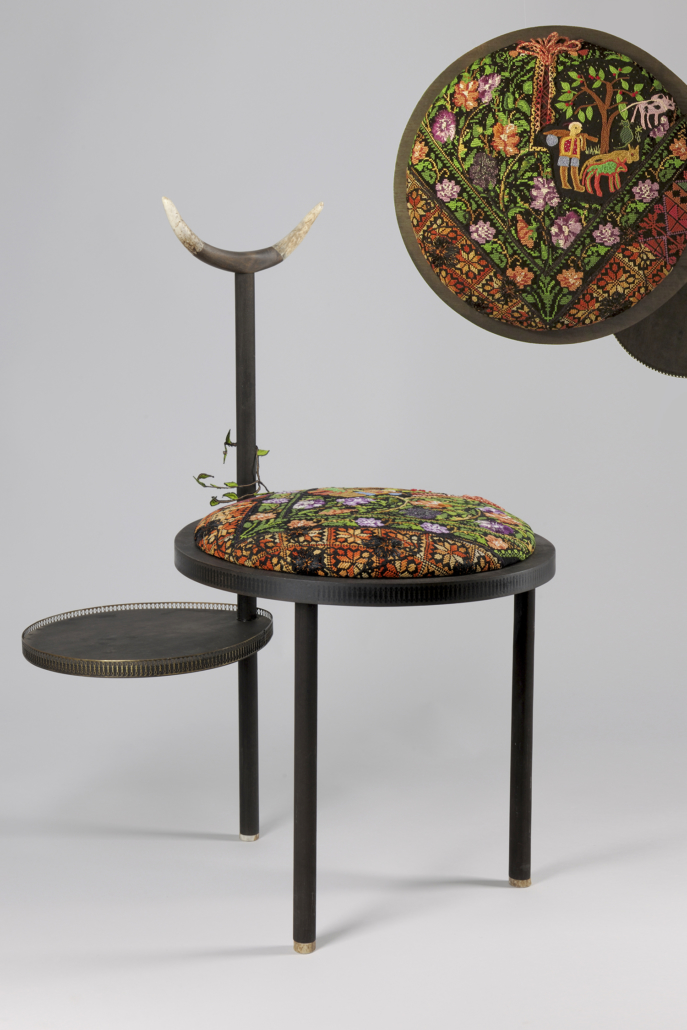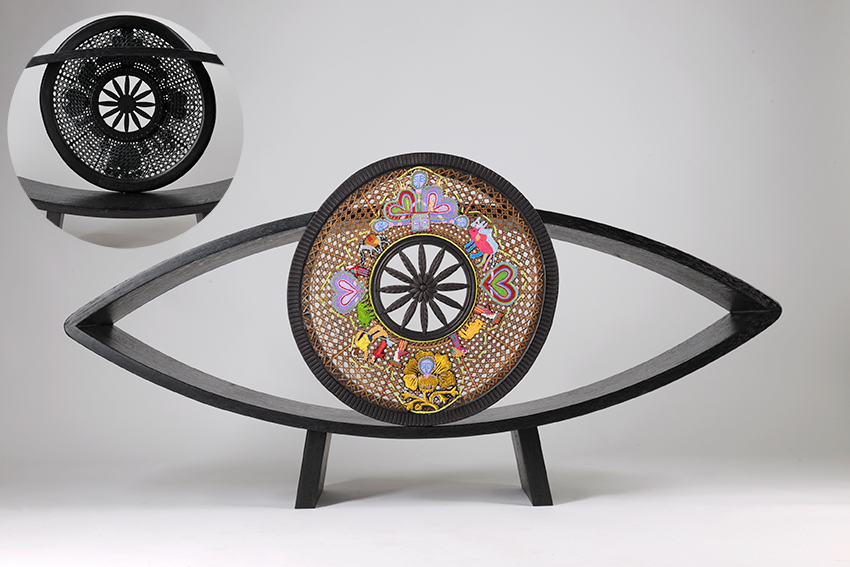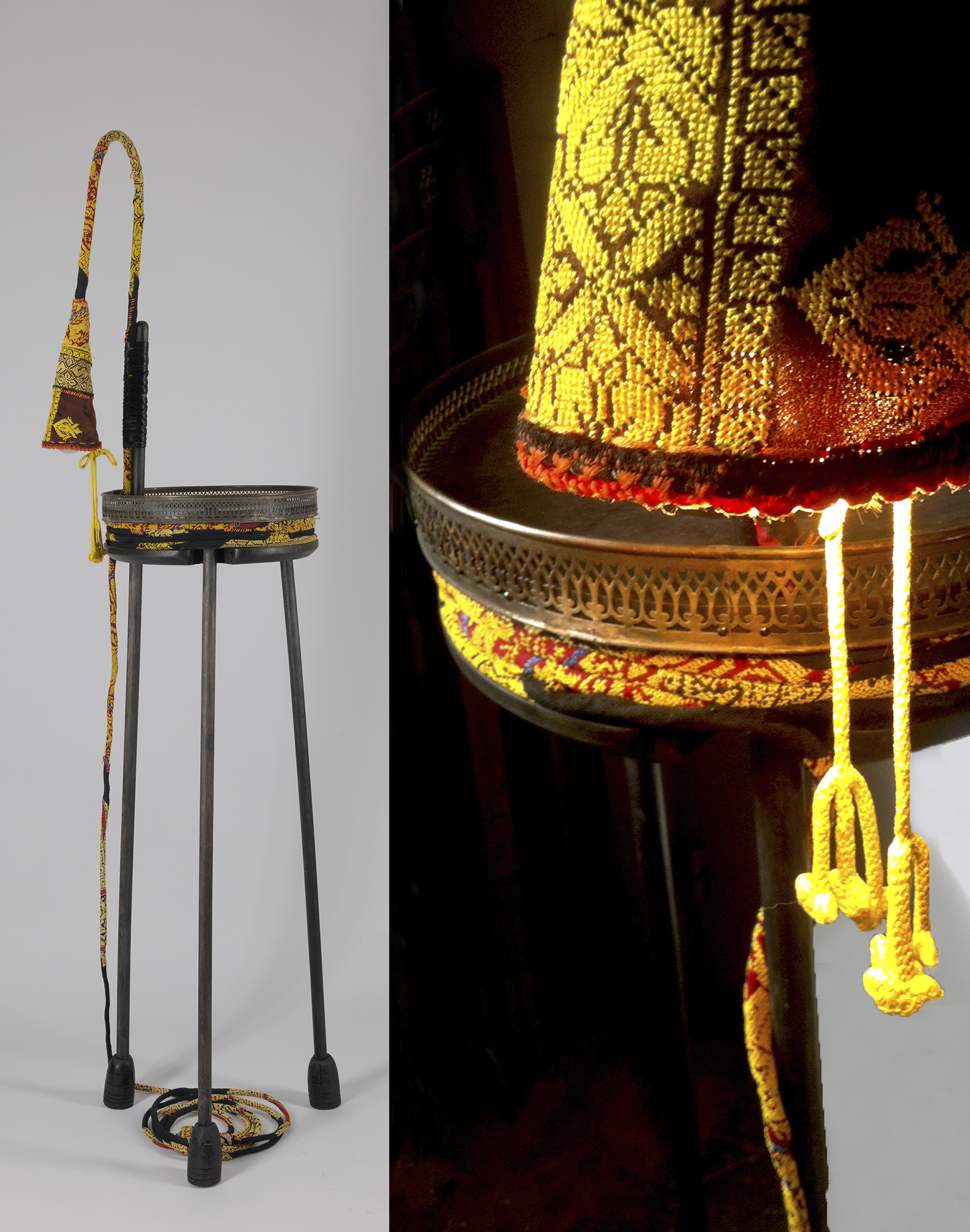 What? Embroidered Memories "is an art project on the theme of collective memory and migration, identity, sharing, and cultural diversity. An interdisciplinary project, it uses the tools of art, decorative art and design as design languages.
Works The five works presented represent a family of objects, an expression of the different states of an immigrant life: travel, memories, economic difficulties, the maintenance of integrity while adapting, the dissimilarities between homeland and adoptive land.
How? Experimental model of production
This creative adventure is centered around an experimental model of collective and circular production, between an artist, designer and architect (Tal Waldman – Talva Design), a group of Parisian artisans. From the moment of conception, the creation of objects became a part of a collaborative work process until the realization of the pieces. The production of works is based on up-cycling of objects and is thus part of sustainability and in the context of the circular economy. The photographic work highlighted the work gestures of the collaborators and expanded the human dimension of the project.
Photos, texts and soundtrack To always enrich the project, highlight its human dimension and document ideas, the process of creation and meetings, a series of photos and texts has been associated with the works. The photographic work of Thomas Bremond has captured the essence of creation and production, the precision of gestures during work. The journalist Anne-Sophie Pellerin has created a series of interviews that will serve as a basis for a soundtrack and the writing of texts relating the history of the artistic project. The 16-minute soundtrack is created by Tal Waldman with the help of jazz musician Amy Gamlen.
Team Ten people took part in this artistic project: Tal Waldman (Talva design), designer and artist behind the project, Jennyfer Moret, haute-couture embroiderer; Roman Maldague, cabinetmaker and restorer of antique furniture; Hubert Kerléo, cabinetmaker; Philippe Moreau, upholsterer; Pascal Frisa, cabinetmaker; Alain Nimsgern, upholsterer and Christine Bruckner, ceramist; Thomas Bremond, photographer; Anne-Sophie Pellerin, journalist.
Embroidered Memoirs / Some figures and facts:
Kiss Kiss Bank Bank Fundraising:
39 days of online collection
39 donors
3500 € or 100%
154 people LIKE
Page Embroidered Memories on Face Book
478 people LIKE
117 shares information regularly / committed to the project
58,321 people viewed the project
articles in the press: Hand / Eye magazine, Wiithaa blog and Jovotto's blog
2 Exhibitions programmed 2014-2016 in 2 museums in France
1 partner: the association Création Engagée
Embroidered Memories reaches 100% at Kiss Kiss Bank Bank
Embroidered Memories facebook page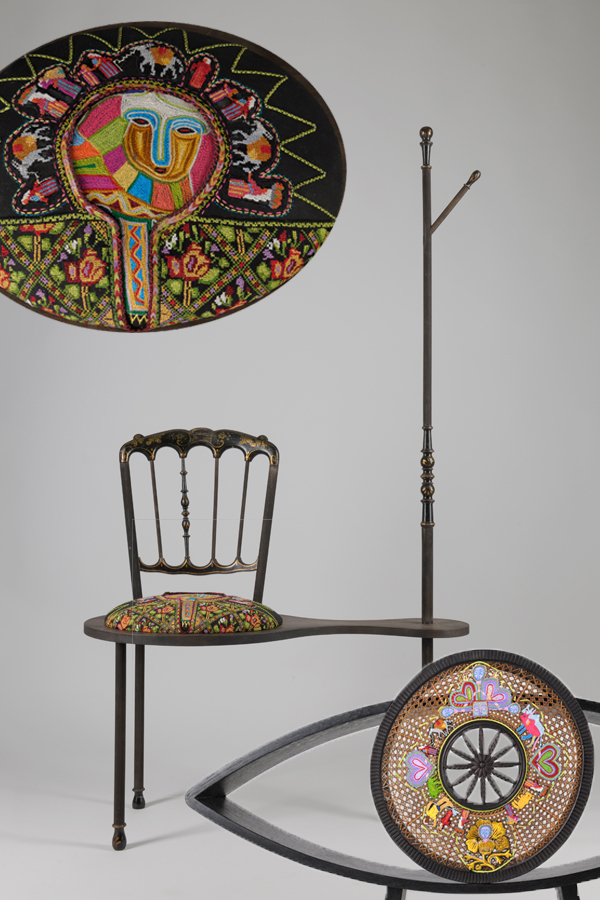 Exhibitions
oct 2016- march 2017, Museum of Art & Industry La Piscine , Roubaix, France              
April 2016, Invited artist to the International fair of Art thread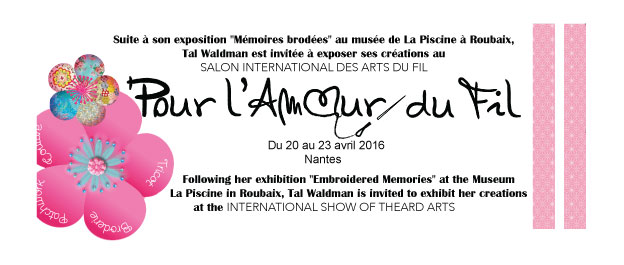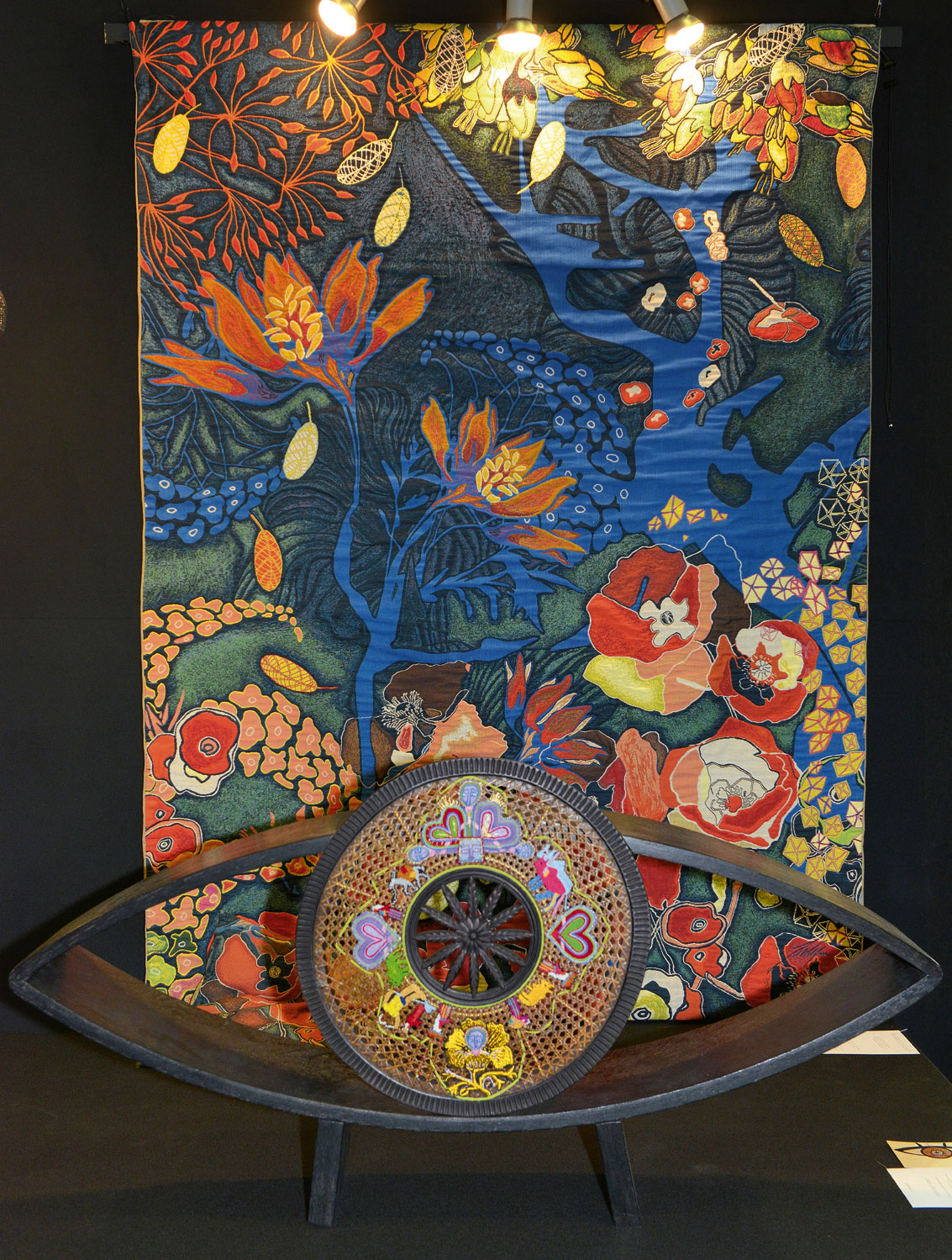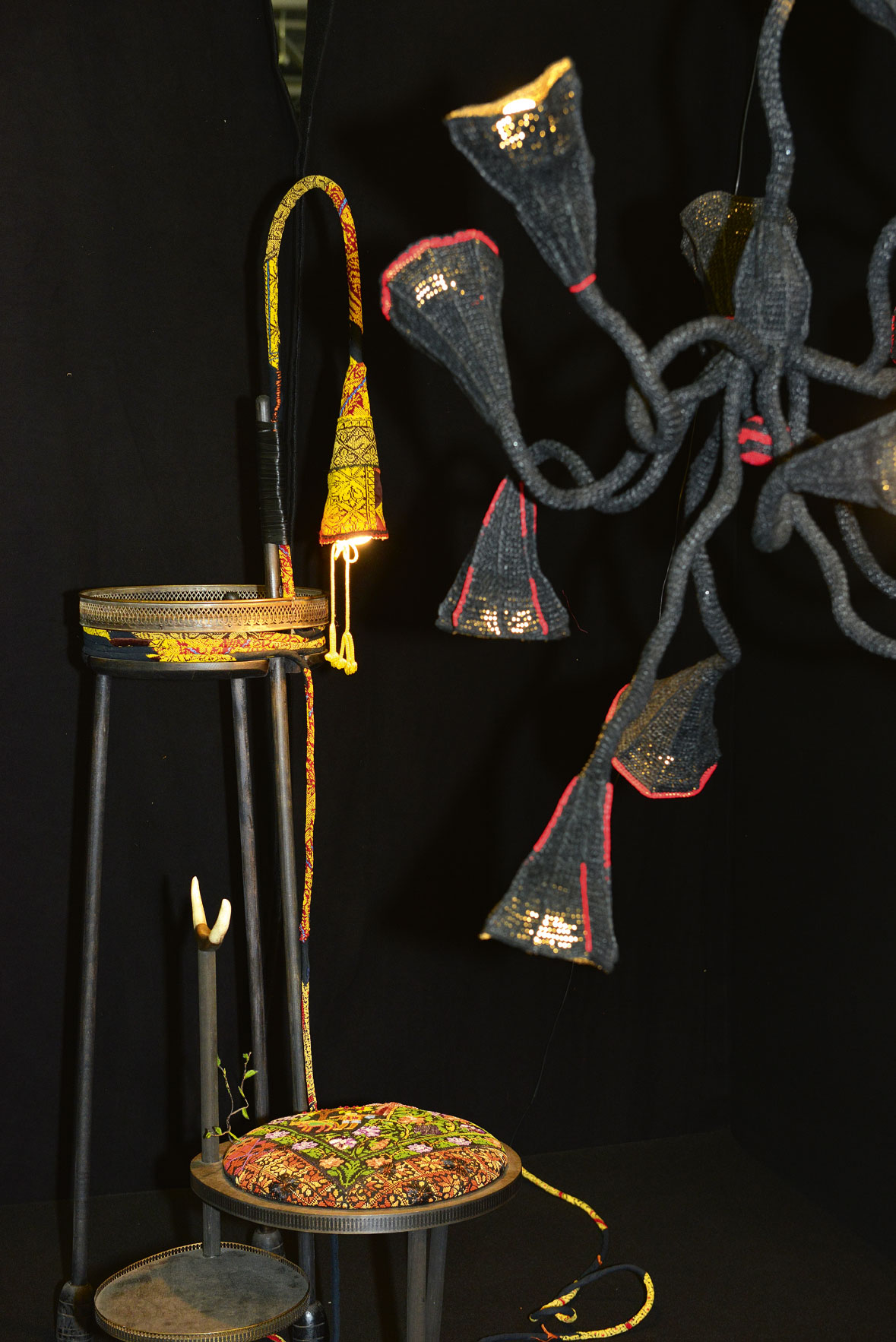 Press
Mémoires Brodées dans la presse :
Un journal international en anglais HandEye magazine
Un blog français sur la durabilité et upcycling
Un blog international basé en Allemagne, une platforme internationale des createurs et investiseurs