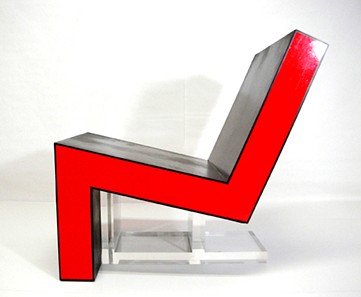 THE POINT OF BALANCE,
**2008 / Acquisitions Plage Fondation for Art
2008 / Exhibition: BIENNIAL OF DESIGN, ST ETIENNE.
' Flight # 10 ' Building H Zone Europe.
France, 2008.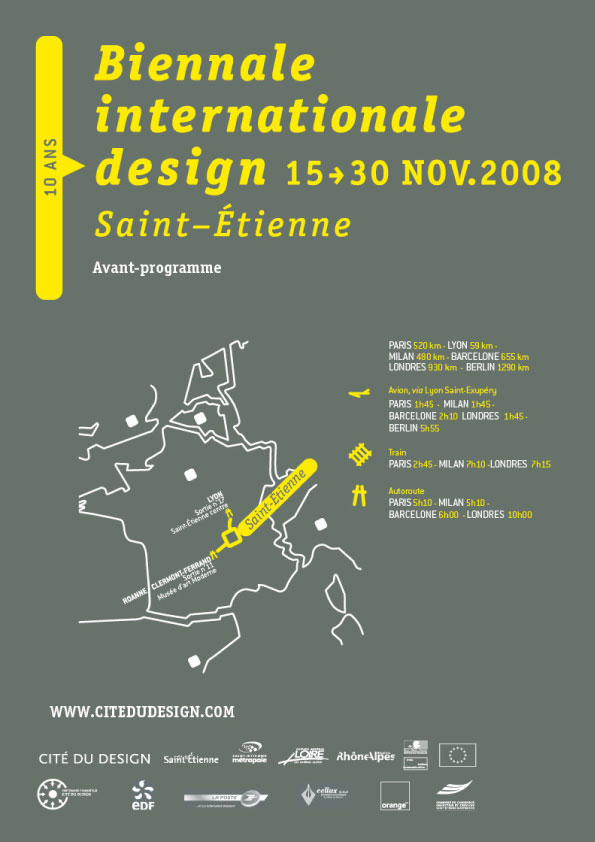 This project continues the theme of motherhood
Part 3 : the creation of a 'one off' sculpture /  armchair
Motherhood and daily life, reality, space, objects. My choice is oriented towards the design of the child space and a series of simple shaped objects. It continued with the creation of the armchair ' balance point '.
This armchair appears ready to fall but is in balance, questioning the perception of equilibrium, a topic that arises in the light of the great change generated by motherhood. Simplicity is extended by the shape and manual production; Natural wood treated in a traditional technique of lacquer. The 'handmade' which is a true form of contemporary luxury is in opposition to the structure in high technology; the' foot 'is in PMMA and laser cutting. The armchair raises questions about the place of artisanal and industrial manufacturing.