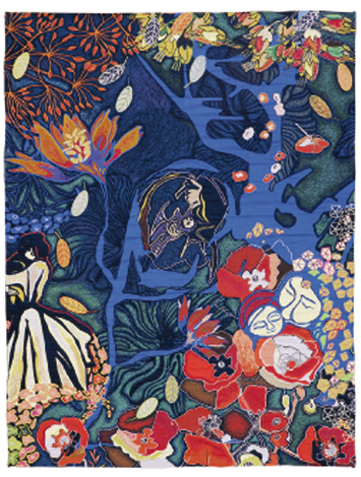 THE GARDEN OF TAL, FIRST PRIZE PARIS CITY HALL AND JULES PANSU CONTEST
Talva Design contest winner of the JULES PANSU – VILLE DE PARIS prize,
April 2009: A contemporary look at Jaquard tapestry.
Publishing 2009-2016, New edition 2018.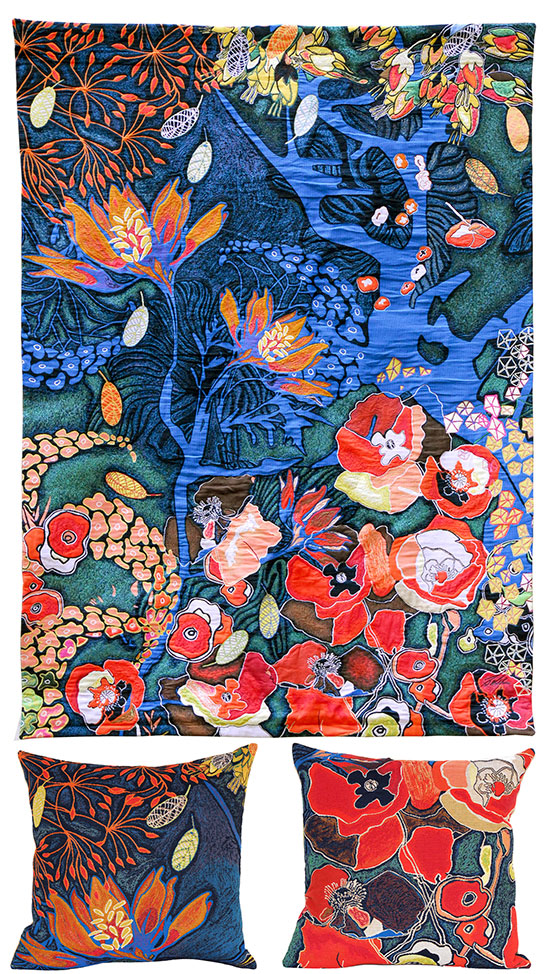 The Jules Pansu Institution in partnership with the City of Paris launched a competition in January 2009 for the creation of a decorative tapestry, whose objective is to provide a contemporary look at tapestry to enhance the variety of related technical know-how. Tal Waldman (Talva Design) won first prize with "The Garden of Creation" or "The Garden of Tal".
The winning project was manufactured by Weaves Lys ( Pansu Group), the 'Meilleur Ouvrier de France'. It is commercialy published since 2009.
The tapestry was exposed in the 'Ateliers de Paris' during the 'Designer's Days' in June 2009.

Inspiration: The absolute creation, the creation of life merges with the mythologies of a garden, the Garden of Eden and the garden as a pagan place of creation and life. A personal mythology is created: "The Garden of Tal. »
In the center of the garden, there is a cave, mysterious, dark and unknown, the uterus the creator. It is a symbol of the mystery of birth and creation, represented by a mother and her child.
In the garden, mother nature is crowned with flowers.
The mother is leaving the garden with a baby in her arms, a personal reference to leaving the Garden of Eden.
Traditionally, tapestry reveals secrets, messages, mythologies, stories. It seemed natural to offer a personal interpretation at once an intimate, universal and timeless theme.
Exhibition, Winner of the Paris City Hall and Jules Pansu, Les Ateliers d'Art de Paris, D'Day June 2009.
Exhibition, Invited artist in the international fair of the thread Arts, April 2016, Nantes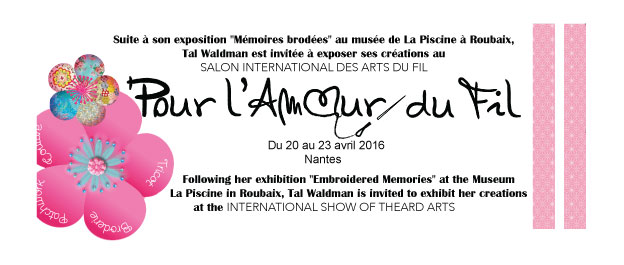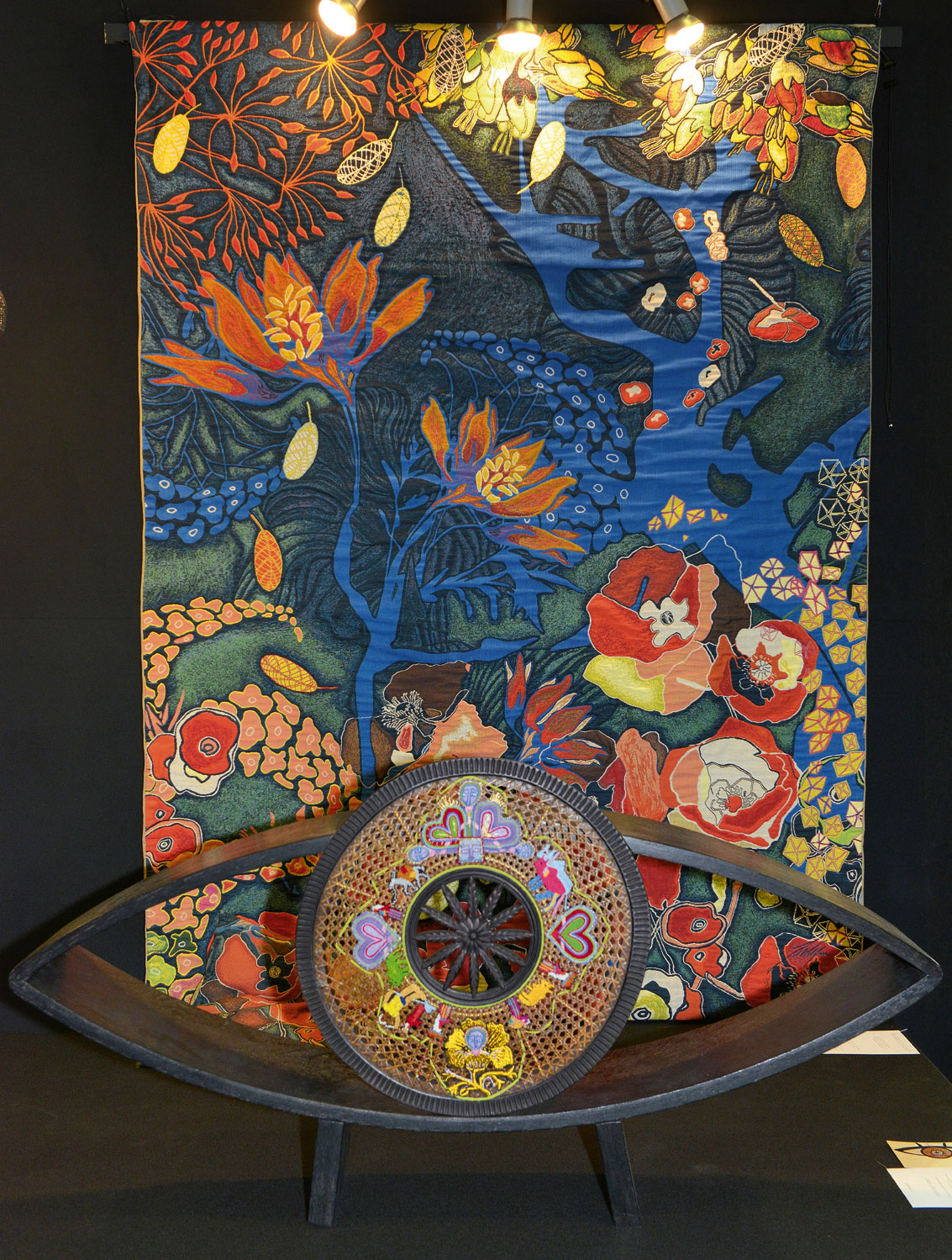 Exhibition, Maison&Objet with Jules Pansu,2009-2016, Rédition 2018.