DIRECTED RANDOMNESS PROJECT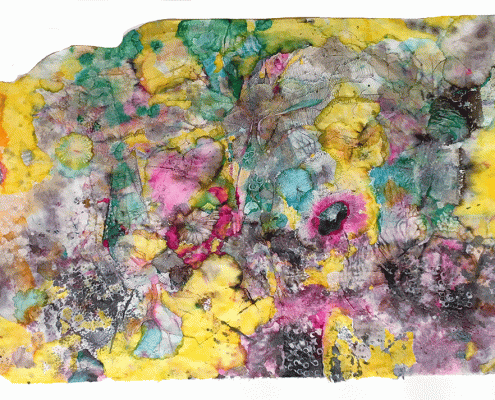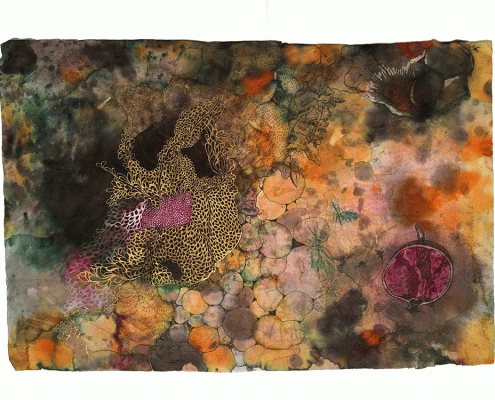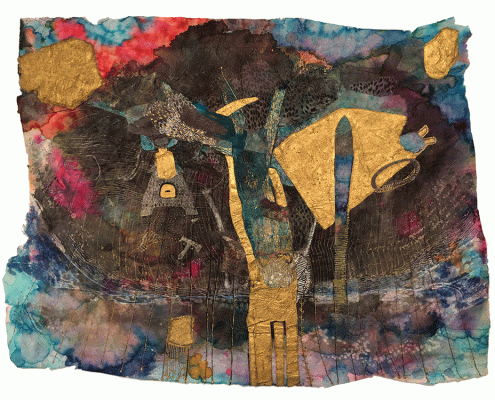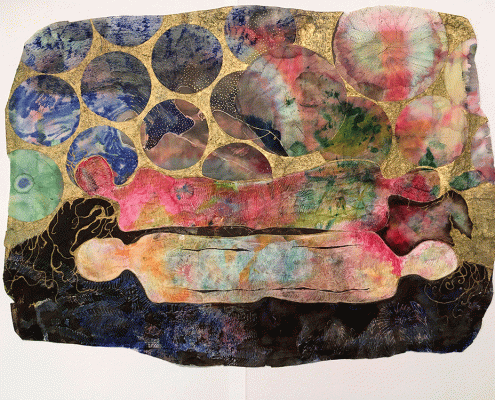 Exhibited for the first time at the Louchard Gallery in December 2017, this series of small and medium format drawings (40) explores the relationship between chaos and order, highlighting a process of "Directed randomness" that questions the place of hasard and of the subconscious as a creative tool.
In work processes, I first apply water-based colors and pigments randomly in a first, uncontrolled composition. Emerging from the unpredictability of the first phase, I seek for conscience, I alternate between drawing with colors and influencing the rythem of drying water with an iron. This process turns the iron into a drawing tool in the final composition. The final drawing is woven of both unpredictable subconscious actions and controlled actions in a new kind of order with possible new relations between the two forces.
Inspired by the spiritual dimension of determinism, kinesthetic calligraphy and stochastic art, the boundaries between the sacred and the profane are explored using intuitive and symbolic language.
The rice paper support is marked by successive passes of water, pigment and controlled drying process into a living and vibrant object. The use of gold refers to the sacred arts of enlightenment and my past studies of miniature painting in India.
Exposition À VENIR, Galerie L'entrée des artistes, Paris, octobre 2019
Exposition, Galerie MDA, Paris, Décembre 2018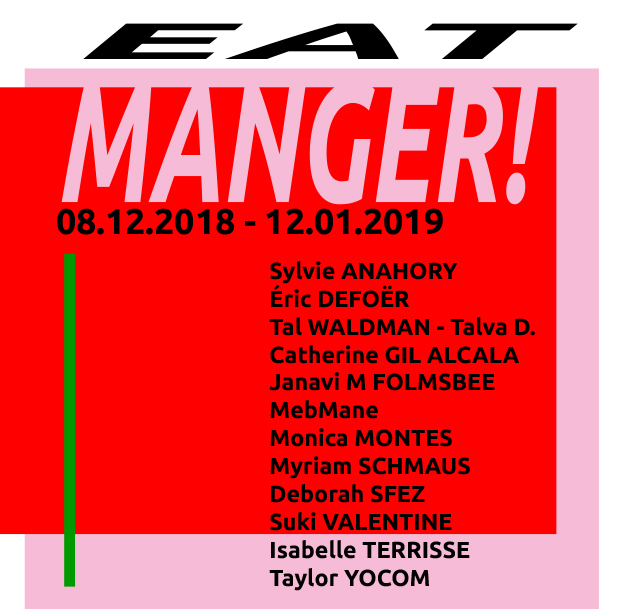 Exhibition, Gallery Louchard, Paris, December 2017