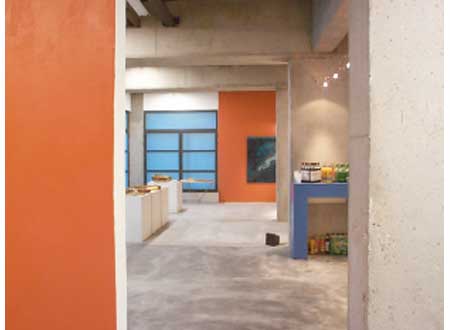 ARCHITECTURE & INTERIOR DESIGN , ACD
2000-2004 , Architect Project Manager at ACD Agency . Activity as an architect and architect general contractor:
International competitions: "Dead Malls " and " Tel Aviv Museum of Art ."
Design and construction of two luxury shops " Cufflinks " with all details of design and furniture.
General contractor for commercial projects with interior design. Coordination Council and international channels in France .
Design and construction of the extension of the agency.
EXTENSION FOR MUSEUM OF ART , TEL- AVIV January 2003,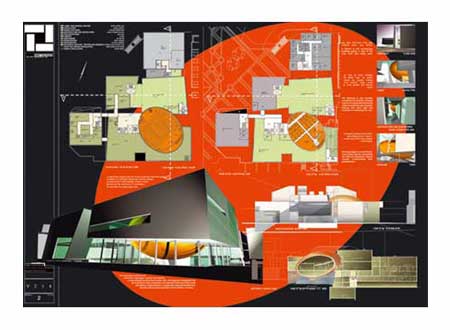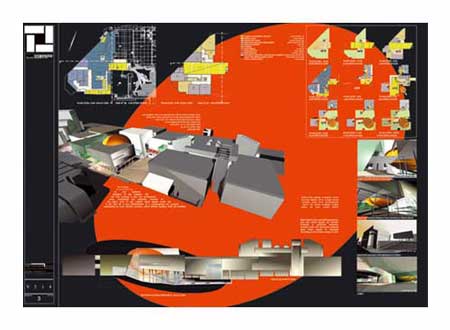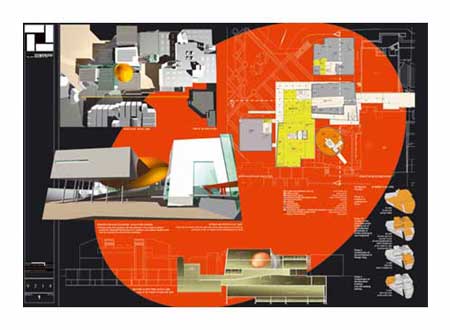 Client: Museum Tel Aviv Modern Art ( Shmuel Amir and Herta ) .
Design and production: ACD
Architect, project manager and conceptor -Tal Waldman
Architects: Shmuel Lovett-Reid , Laurence Hervy , Sandrine Claudio Purralo
Contest Closing Date : January 2003
Total area: 20.861 m2 gross , 15,670 m2 net
In the contemporary museum man is no longer a spectator . Man , Space and Art are a set . Thus, the space must not rigidly impose external order but form a fluid balance where spatial entities create a visual universe within which art is the engine. The extension contains two volumetric languages ​​: exterior and interior, a harmonized cubical enclosure  elegantly integrated into its environment by its proportions and materials ( exhibition rooms and library ) . This cubical enclosure is fragmented by a suspended ellipsoid ( auditorium ) , the soul and the heart beating inside this universe. This ellipsoid is only partially seen from the outside, creating a sense of mystery that attracts the visitor inward through cracks  allowing light and movement to penetrate its core. Under the suspended ellipsoid a sculpture garden is revealed. This creates a conceptual and spatial event linking the old and new buildings . Driven by the contradictory geometry, rich and varied spaces are formed. Freedom of structural elements , slanted walls and horizontal surfaces allow these spaces to be modulated according to the view of the visitors. Transparent glass passes through the fragments of the cube without compromising their visual separation. The copper core radiates its presence to the museum and beyond.
CUFFLINKS, THE PARENTHES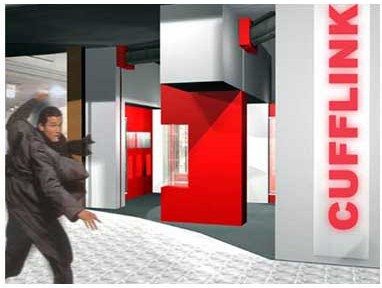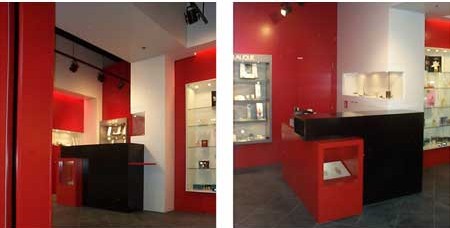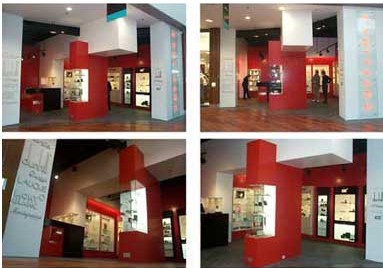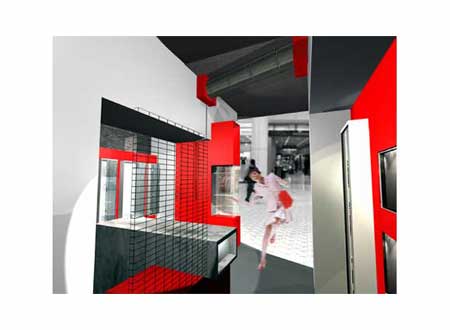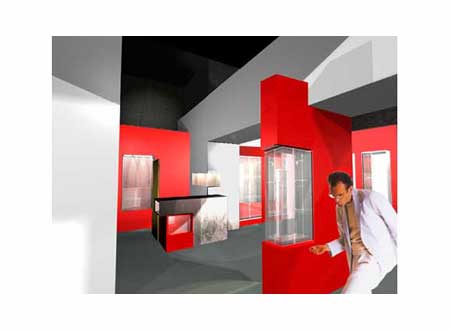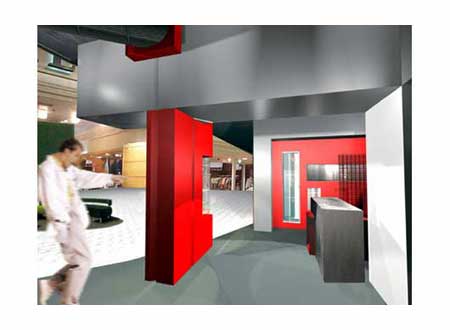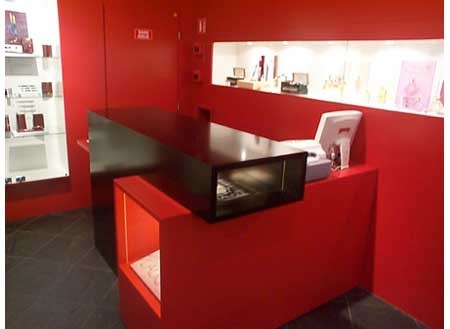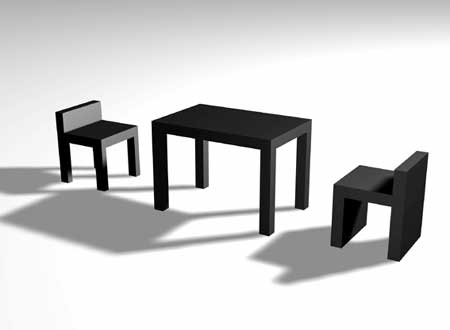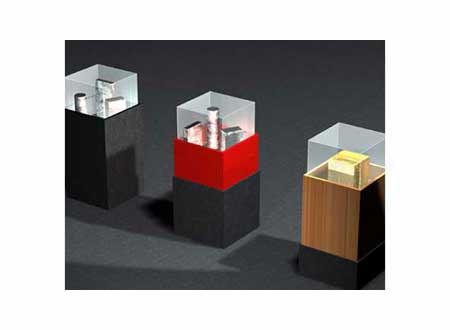 Client : Private
Design and production: ACD
Design:  Tal Waldman / Project leader and responsible Builder: Tal Waldman
Date for work : September 2002 Turnaround: 5 months from design to delivery of the first two pilot outlets .
Surface: 50 m2 ( each prototype)
Budget: 273 000 euros ttc (about 1.79 million FF ttc ) concept studies , realization .
The challenge : was to allow 6 luxury brands (Cartier , Lalique, Mont Blanc , Dunhill and ST Dupont ) to co-exist under the banner CUFFLINKS.
The solution : was to create an architectural gesture strong and elegant enough to assemble the different brands presentations while evoking the "chic" and employing a simple and consistent aesthetic.
AGENCY ACD EXTENSION OFFICE AGENCY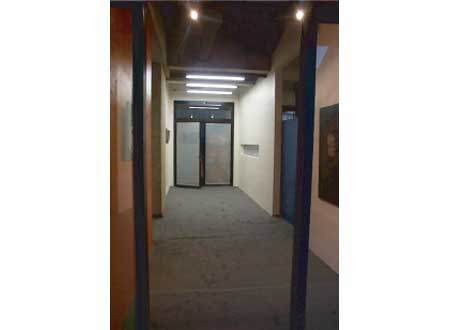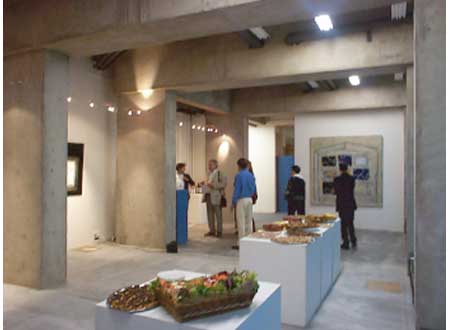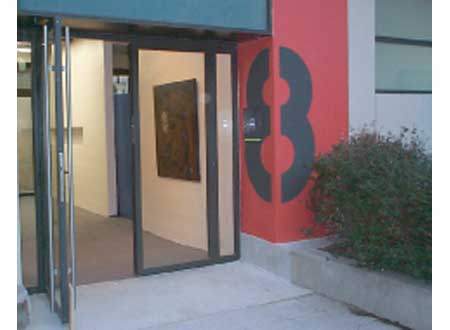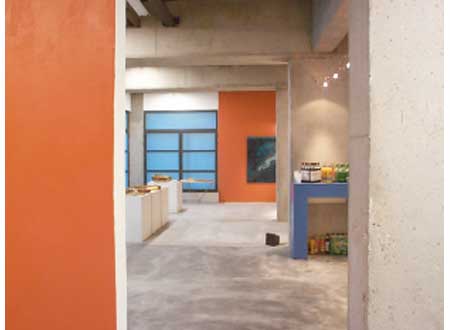 Client: ADC Design: Agency ACD and Tal Waldman
Construction supervisor (2001) : Tal Waldman
Date for work : 16 October 2001 Surface: 97 m2
Budget: 400,000 FF TTC
In the proposed office extension structural elements were stripped down the to their original material, adding bright colored surfaces. I left the brutality and simplicity of the concrete of suburban Paris to work with warm light and the colors, highlighted by a system of double semi transparent windows in aluminum frames . The space created is calm, open and flexible both as a meeting room and as an exhibition gallery . This space is connected by a passage to the existing agency . Details of radiator frames and a letter box in steel were developed.