'COLLECTIVE CONSCIOUSNESS OF MATERNITY' ICONS and THE DIGITAL FRESCO
France 2006 – 2009
Publishing 2009-2014
The project maternity overlaps art, design and space disciplines and explores the theme of motherhood. This series is made up of three parts.
Part 1, a series of icons / Galerie Claude Kelman
Pre- maternity is a space of ideas, images, symbols, collective ideals, and the sublimation of motherhood. My choice is directed to painting as the most personal and free medium . The result is a series of icons (30x30cm) exposed in January 2008 and 2009 in Paris. I wanted to deal with motherhood within the meaning of ultimate creation, essential and spiritual, beyond any cultural barriers and differences. This is why this research became an iconographic exercise of the collective consciousness of motherhood and is inspired by many cultural references, including German Expressionism, Russian Orthodoxy, Japanese art and more. I have chosen, for example, the icons of Jesus and Mary as the ideal, cultural and ethical Symbol of motherhood. I personalize this sublimation of motherhood with my story, without breaking the recognizable aesthetic icons.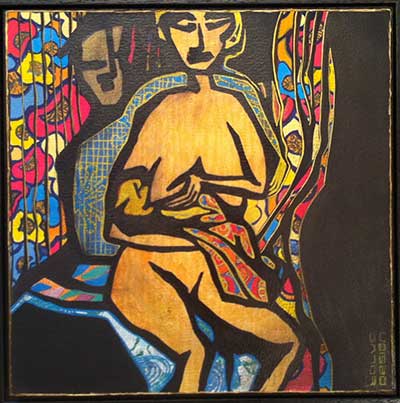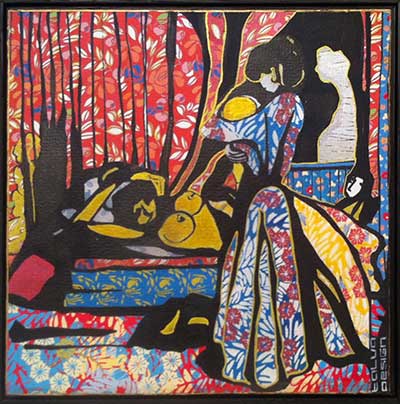 Interview – 5 minutes emission Radio JFP in 21 jan 2008
Exhibitions part 1:
April 2007 'Contemporary Art Market 'Bastille, and in January 2008  at the Claude Kelman gallery in Paris. In the second part of this exhibition I was interviewed by Radio JFP on  January 21st 2008, enjoy listening (5 minutes)!
Part 2  Digital Fresco, Plage
The Series «digital Fresco " are large vertical panels printed in a limited edition signed and numbered edited by Plage Artist Series
     
The zero point, childbirth, a time of transition from abstract to concrete, a moment of intense emotion creates an intersection, a space of consciousness. I chose to decline series 1 of this project into vertical black ink compositions, using my design patterns and my architectural plan into  autobiographical ' icons ' of " digital Fresco " with large vertical panels printed in a limited edition signed, numbered and edited by Plage Artist Series .
Exhibitions part 2:
April 2007 Contemporary Art Bastille market (see Maternity Project part 1: Icons )
January 2008, the Benoit Frachon gallery in Paris. (see also part 1 Maternity Project : Icons )
June to August 2009, Installation exposed in the Church of the Madeleine, A part of the biennial «The steles of creation" (see Project Maternity part 2 : Exhibition at the Church of the Madeleine) .
Publishing/ Catalog :
December 2007: Exhibition at the Hermitage Hotel Ghent Lille
2008-2011 at Maison & Objet.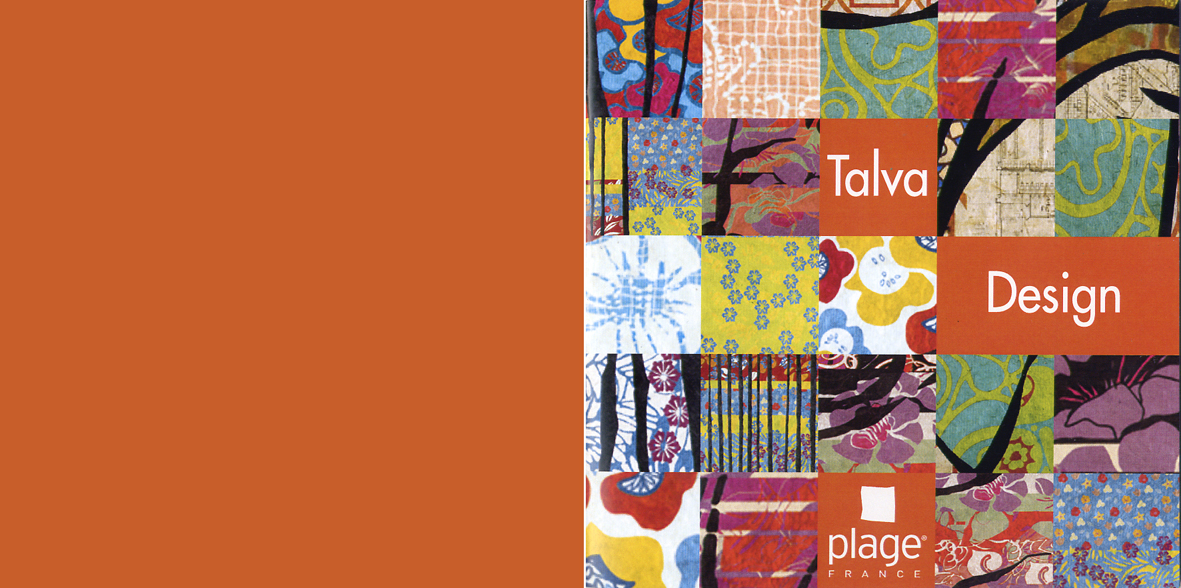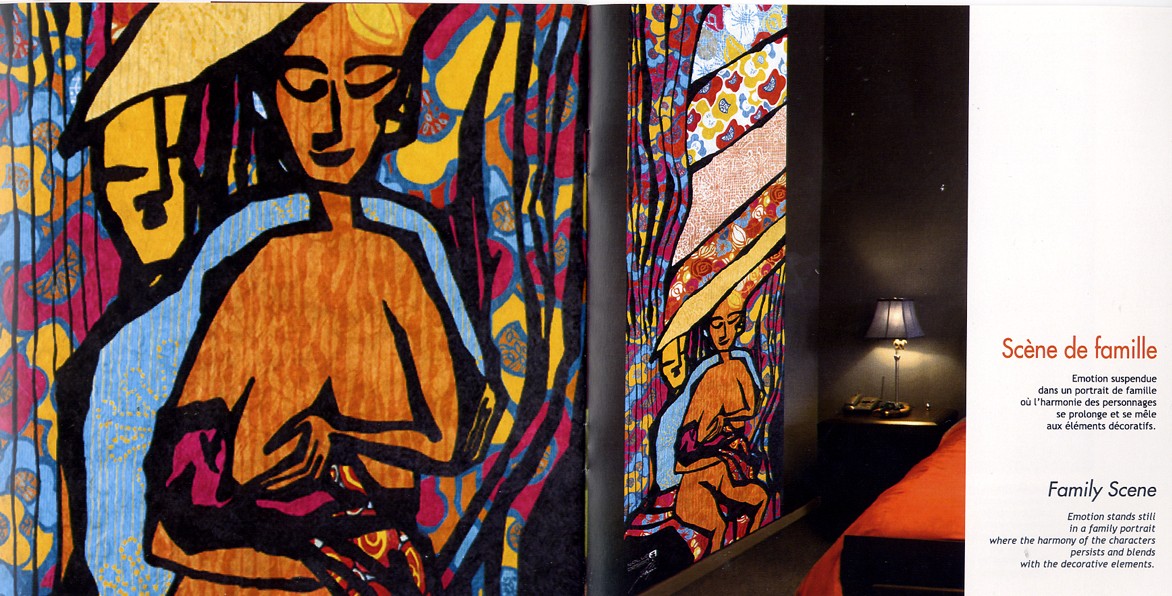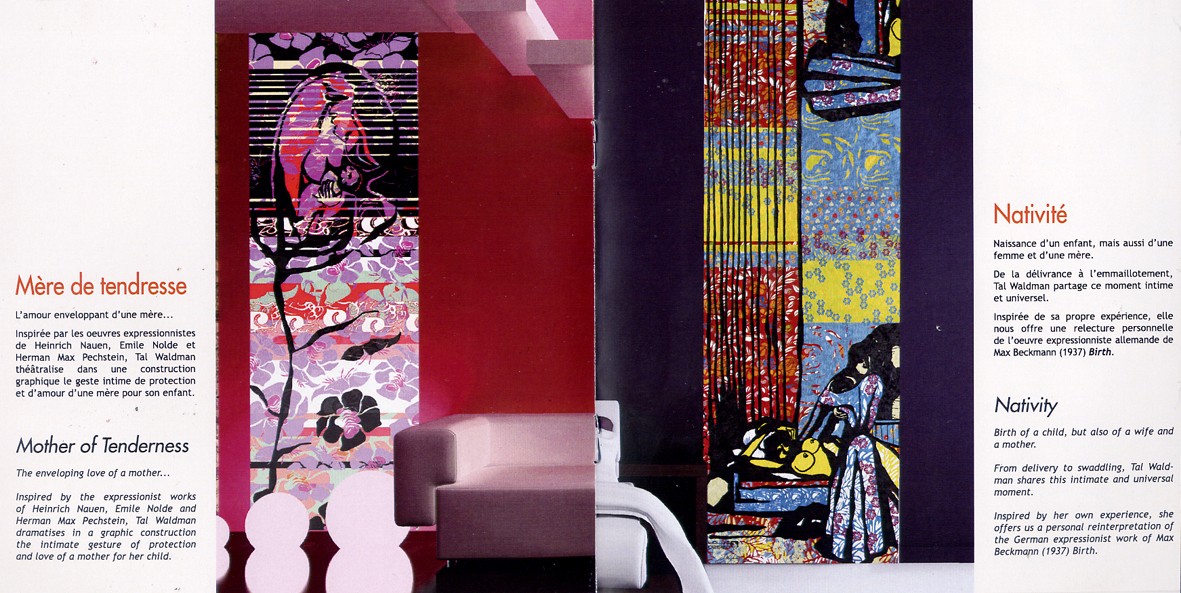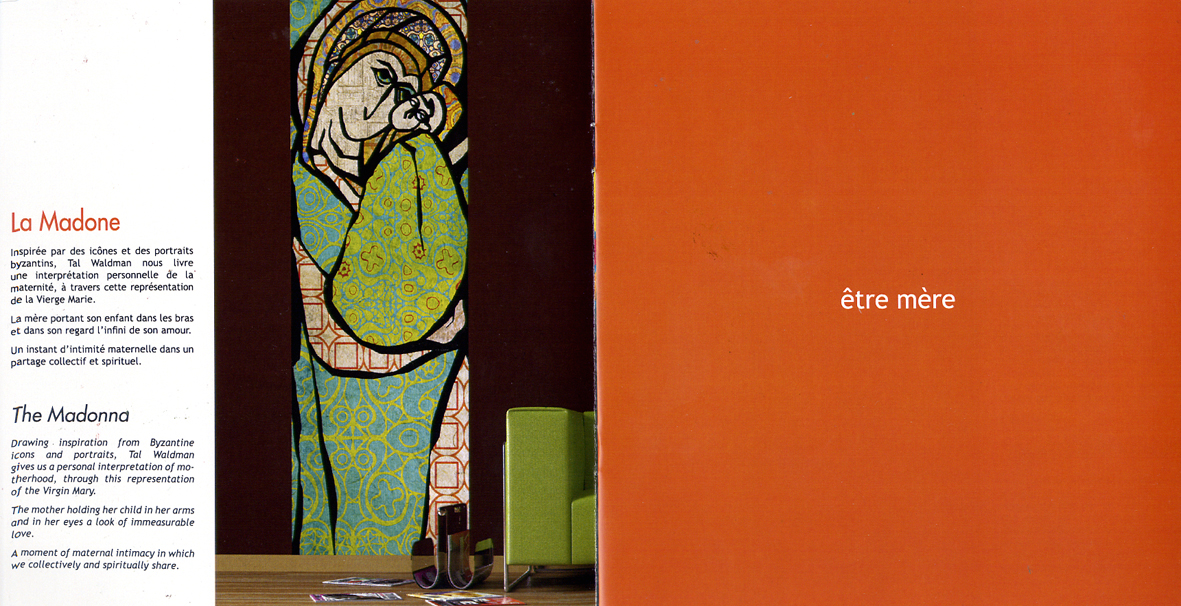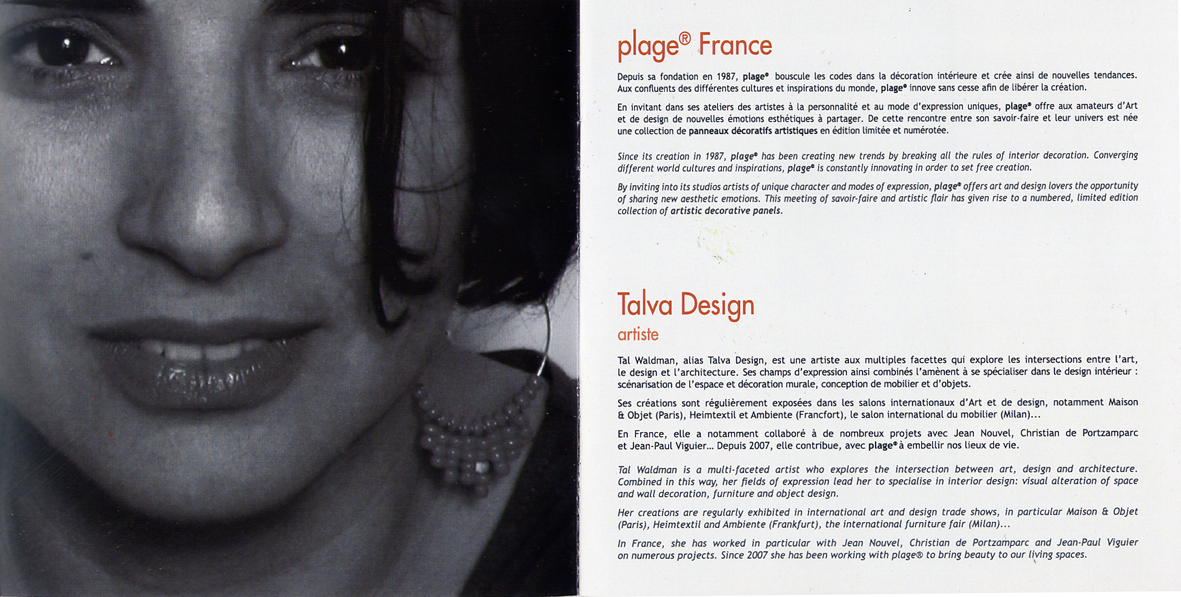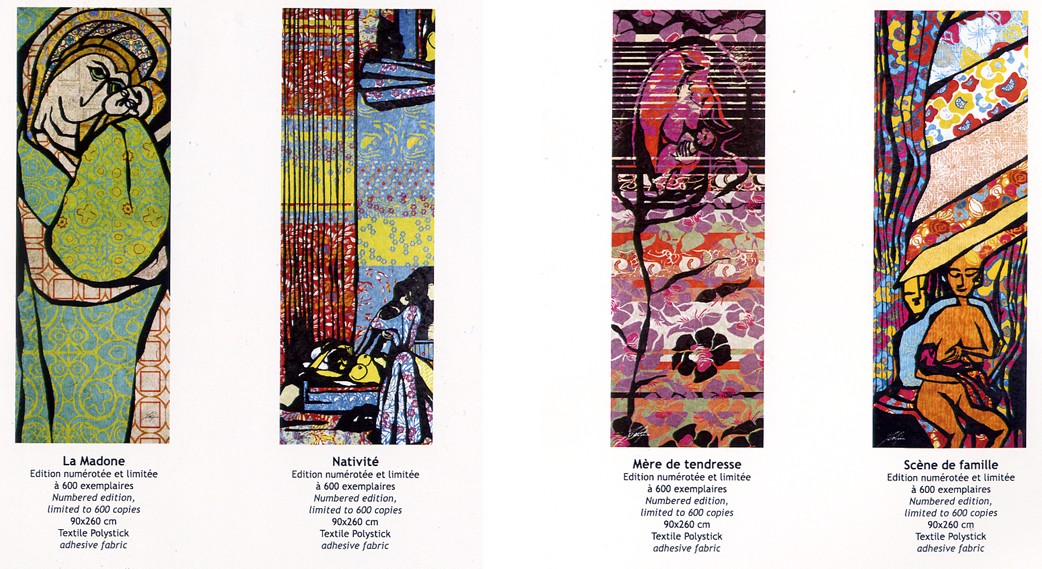 Press